Azteca Mexican Restaurant
34 Western Plz
Fenton, MO 63026
(636) 326-4949
Welcome to Azteca Mexican in Fenton, Missouri, We create great authentic mexican meals including Enchiladas, tostadas & other Mexican basics served at our casual joint in a strip–mall setting
Mexican cuisine is as complex as any other world cuisine, such as those of China, France, Italy and Japan. It is created mostly with ingredients native to Mexico, as well as those brought over by the Spanish conquistadors, with some new influences since then. In addition to staples, such as corn and chile peppers, native ingredients include tomatoes, squashes, avocados, cocoa and vanilla, as well as ingredients not generally used in other cuisines, such as edible flowers, vegetables like huauzontle and papaloquelite, or small criollo avocados, whose skin is edible.
European contributions include pork, chicken, beef, cheese, herbs and spices, as well as some fruits. Tropical fruits such as guava, prickly pear, sapote, mangoes, bananas, pineapple and cherimoya (custard apple) are popular, especially in the center and south of the country.
Try our Authentic Mexican Cuisine Today!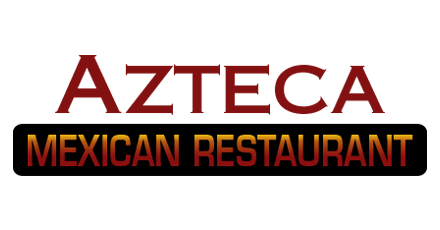 Hours
Sunday: 11:00 AM to 9:00 PM
Monday to Thursday - 11:00 AM to 9:30 PM
Friday & Saturday - 11:00 PM to 10:00 PM
Reviews :
When searching for a decent vegetarian spot close to home we were turned on to this little mexican joint in a strip mall. Not my go to type of spot but the top shelf margaritas were delicious!
Fast table service from Christopher and all of our questions were answered quickly.
Food was served lightning fast, piping hot and made perfectly to our special requests.

Go here and support a locally owned establishment that strives to offer the best quality and fair prices!

We will be going back more regularly now!
Good food and service! Great family restaurant, food was fresh and Margaritas had a punch! Chips were crispy and salsa was slights spicy, buttt not too much.
I drove 20 minutes to come to this restaurant because we wanted to try something new. The food was pretty good but when we went to pay the prices were higher than advertise. I pointed out the two dollar difference on the quesadilla and the employees refused to fix it. They stated that the price in the computer was the correct price. The two dollar difference wasn't the reason I'm disappointed but the lack of customer service. I've worked in restaurants for the last 6 years and the menu misprint is the restaurants fault. I've had this issue in a restaurant that I managed and I corrected our fault with no questions asked as I should have. I wouldn't recommend this place I'll stick to my local Mexican restaurant from now on.
I really really like this place. Service is good depending on the waiter you get but the food is always great. I'm Mexican born and raised so I know what is authentic and what's not. Funny my favorite dish here is the lomo saltado which is Peruvian but the tamales, tacos al pastor or tacos de carnitas are excellent. The cheese dip is to die for, I could drink it lol. The chips and salsa are always appreciated even though I wish it was just a bit spicy. It's very flavorful, but not hot at all. Just a little kick would be perfect.
My partner and I were looking for a new place to try after a long work week. We found a groupon for Azteca and decided to give it a try. When we walked in we were greeted by a friendly host and the chips and salsa were brought out immediately. Our waitress was very pleasant and prompt. I ordered the Azteca Quesadillas and my partner ordered the chicken enchiladas. Both dishes were good. My only complaint would be the rice and beans. They didn't have much flavor but everything else was delicious. I was impressed with the ambiance, service, and food.
It was ok. Menu items are typical mexican, nothing too amazing for me. It was tasty in the end and I will give them another shot.
First impression was great -- I appreciate a business that has a Groupon, we were seated immediately and the place (including the bathrooms!) was immaculate.

Food came out instantly. Service was kind but extremely hard to find when we needed anything. Sat for a very long time waiting for our bill. Ordered two different types of burritos & chicken tacos. Good & fresh tasting but nothing too exciting.

Had higher hopes for this place, but willing to give it another chance. Hoping to come back at lunch.
My favorite Mexican restaurant on the face of the earth. Their salsa is excellent and the Burrito Azteca is incredible. Can't wait for my next visit
We've eaten here since they opened. The food is always good, and they almost always have a Groupon. I love the nacho fajitas with steak, chimichangas, and chips and salsa. Their kids menu is why I deduct a star. It's .50 for a kids meal and it doesn't include a beverage. Hot dog and fries for .50...not a great deal. But I do love this place!
Love this place! My husband and I have been eating here at least 1x per week for the last 4 years. His favorite is the fajitas and mine is the carne Asada tacos. Service is great, the food comes out quickly and the drinks are amazing. I even choose this place to go on my birthday, I never get tired of it:)
Such a great place for Mexican, the Value is awesome as well as the portion sizes. I recommend the fajitas steak. Unlike the other Mexican place here in Fenton . I highly recommend
My family & I love this place. The food comes out really fast. Like freakishly fast & Oml its always just so delicious! Literally, the only thing I don't like about the place is that they put carrots & peas in the rice. Not a valid complaint lol. They also have a Groupon. :) :)
Always good food with a decent price and nice servers.

Today, I had the Choripollo (grilled chicken with chorizo). Fantastic.

The chili relleno is really good. The Azteca salad with shrimp is lovely.

The new menus are a little hard to read. Very pretty, but, the text could be bolder.
Solid Mexican food joint. Go here very frequently for lunch as I work nearby. Lunch fajitas are very good with excellent value for the portion size. Tacos al pastor are very good too. Salsa and chips are on point.

Used to mix it up between different Mexican places but now we always go here because always a good value.

Service can be lacking sometimes which is why I take a star away, but I would say of the over 20 times I've been here I have never had a "bad" experience for lunch.
Food is good! Service not so much. All the food seemed fresher than most Mexican restaurants in the area. The chili relleno, tamale and enchilada were all better than most. We got a pitcher of margaritas and next time we go we will try either the cadillac/top shelf or the Azteca Margarita. The "margaritas" were a little too heavy on the sour mix. They warm the chips which is a nice touch. As far as the service, too few servers, especially for a multi room place. At one point, our server didn't come by for at least 20 minutes. We would see him walk in and out of the kitchen, but not stop by our table. We asked a busser for napkins, but she didn't speak English. I finally had to get them myself. However, they did appear to have a large kitchen staff and they are getting it down. Hire some more servers. Servers are cheap.
The food was good!! The service was very good; I think they listened to the critical reviews. The atmosphere is not good. Portions good.
Prices, excellent. They have a little trouble with English, but that part of the charm. Chips very fresh, salsa is decent, could be thicker and more spicy for me. Overall, nice dinner out, but probably won't go back. Too many other choices.
This place always has Groupons going on. I get the Tacos Carne Asada. They are very good! The meat is marinated and tasty, my favorite steak tacos over numerous other places. The salsa isn't my favorite but still solid. Service has always been good and food comes out quickly. I make the drive because I like it better than El Maguey which is the best option in West County and using the Groupon makes it a great value!
Definitely try this place out! If you use a Groupon you have nothing to lose!
Came at on a busy Saturday night yet were seated immediately.

Staff was friendly and knowledgeable and made sure our chips and salsa was always stocked. I couldn't decide between the chicken & the steak quesadilla and after listening to the wait staff, I went with the steak and that was a great choice! My husband stuck with his favorite fajitas as he loves to try them everywhere, got the steak too, and was quite happy he did as well.

Prices did not break the bank. The atmosphere was at full force as there was soccer games on and I do believe i heard music in the next room over.
Bought a Groupon and decided to give this place a go because we were craving Mexican!

Walked in around 5:00 on a Sunday and we were immediately sat. A server brought over chips and salsa and maybe 2 minutes went by before our server came over. We ordered and enjoyed our chips and salsa until the food came.

The waiter lacked personality, but took our orders and brought our waters promptly. I ordered the Quesadilla Azteca. The food came out within 8-10 minutes. It was incredible! The quesadilla was huge and the steak inside was incredible. The prices were very reasonable, especially if you buy the Groupon. The restaurant was clean and the location was good.

When our server dropped our food off, it was the last time we saw him. He never refilled out waters, he never refilled our chips and salsa, and he didn't bring the bill. We had to flag another waitress down to get more chips, salsa, and water. We received all the three refills as we were finishing our meal. The service was the only reason this review went down. And it took it down 2 stars because it was literally non existent after we received our food.

Overall, the food was amazing. Definitely good enough to make me return! The service seemed to be bad, but it could've just been our server. There was a very nice and bubbly girl waiting tables in the front part of the restaurant. The prices were good. It was clean!
Our family of 6 has gone here several times. Every time we love the food, excellent food! But the service absolutely sucks every time. They never come ask if we need anything, every time we have to flag someone down and beg them to come back over to our table.