Burger Zone
1603 Durfee Ave
South El Monte, CA 91733
(626) 443-8200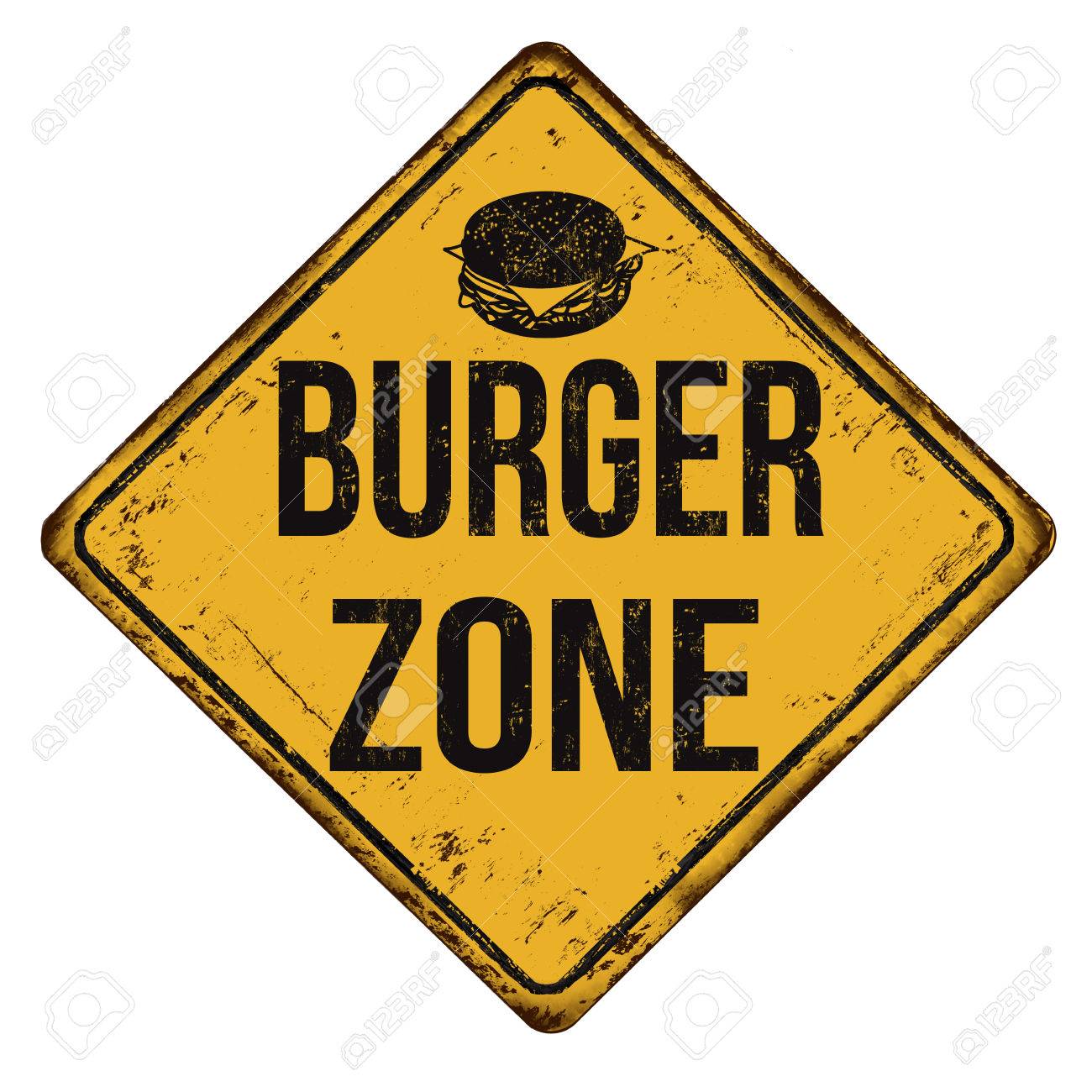 Hours
Mon

6:00 am

-

10:00 pm

Tue

6:00 am

-

10:00 pm

Wed

6:00 am

-

10:00 pm

Thu

6:00 am

-

10:00 pm

Fri

6:00 am

-

10:00 pm

Sat

6:00 am

-

10:00 pm

Sun

7:00 am

-

10:00 pm
ABOUT US
FRESH HOMEMADE QUALITY Food at Burger Zone is always fresh prepared to order. Hamburgers are made from fresh 100% Pure Beef. Our Critically Acclaimed homemade Onion Rings and Zucchini are hand-battered fresh daily. We fry in all-vegetable oil, one of the lowest in saturated fat. We charbroiled hamburgers, steak and chicken for greater flavor and to drain out excess fat. We hand trim excess fat from pastrami, steaks and chicken products.
We have our own special homemade recipes for Thousand Island, Ranch and Blue Cheese dressings, beans and salsas, zucchini and onion rings. We make our own delicious homemade recipe chili, with fresh 100% pure ground beef and herbs and spices. Our salads are fresh-prepared throughout the day. We guarantee our quality and service at the lowest possible prices. Fish products are Icelandic-quality Cod. Our Breakfasts are fresh-cooked to order and are served with Burger Zone GRILLED BREAKFAST POTATOES. 0% Trans-Fat • NO MSG • NO LARD • NO PRESERVATIVES
Rewievs
Look, it was probably the hunger pains talking but man, this place was tasty as can be! It was passed noon and we were driving to LA and we hadn't eaten yet. La traffic was at it's best (meaning it was a packed freeway, stop and go traffic) and we weren't gonna make it to our destination anytime soon. So I got off the freeway near the 60 freeway and told myself "drive this way and eventually I'll find something". Man did I get lucky with this one, my food was "the bomb"!

The burgers came out looking juicy as hell. The French fries were hot and fresh, and of course a little thousand island with that never hurt. I took my 1st bite and my wife says "why are you smiling so hard?". I told her to take a bite of her burger and she did, she started smiling too. The ladies there were friendly and the dining room was super clean so I couldn't have been happier.
This hamburger joint in South El Monte is pretty good! is the! I like their quick service and friendly customer service. You can always order in advance and just pick up to go! Check it out !
The food was good I got some Chili cheese fries but I ended eating a piece of Plastic instead of some cheese or fries. It threw me off and I got disgusted
Delicious and Fresh the Best food , fast service !! Love their chili and Burgers and Patty melt
Best burgers in South El Monte. This is truly the spot if you want a quick and tasty burger. The chili cheese fries are something else as well!
I ordered two pastrami sandwiches (~ for two) and the pastrami sandwich comes with pickles, mustard, and pastrami. There is a lot of meat for the portion size and it's very chunky. To my surprise, when I took a bite out of it, it tasted like shredded meat. I'm used to eating pastrami that's soft, moist, and flavorful. Unfortunately the sandwich had chunks of meat that were hard and way too salty. As a side note, you should eat it quickly or else the bread gets soggy.

I've come here before and I will say that their burgers and fries are pretty good but not worth going out of my for.

I went through drive thru and the employee there was very helpful and started my order right away.
Ordered breakfast burrito. Eggs, cheese, hash browns, sausage. Extra cheese, hash browns well done.

At the service window Anna just had a voice and smile that I had to mention. So sweet.

Was super hot. Looked good. Disappointing. I have never had such a flavorless burrito. Usually you get Flavor from the cheese and sausage. I got extra cheese. Was not that much I the burrito. But, the worst part of the burrito. I have never had such flavorless sausage. If I did not see it I would have thought there was non. There was plenty of sausage. Just no flavor.

Ending point. Skip this place.
There's lots of mixed reviews about this restaurant, and it's all over the place... However I think I'll side with the folks that enjoy the food here.

I come here at least once a week and try a new item from time to time. My "go to's" are their breakfast burritos (bacon and egg is the best), or their club sandwich combo, which comes with fries and a drink.

Today, I had the Nachos Supreme with Carne Asada. Great taste and a plentiful portion able to feed even the hungriest of people.

The place is clean and the ladies behind the counter are some of the nicest I've encountered at a fast food place. My only real complaint... The real steep prices! I definitely get it when you mark up prices to stay competitive or to cover overhead/operating costs, but .50 for Nachos and a drink is a bit much.

Luckily, their food is good and I am a loyal customer, but it'd be awesome if some of the items were reduced. Otherwise, they'd get a 5-star review! Definitely looking forward to the next visit!
I love eating here with my family good services. The owner of the place is very nice and understanding.
This place is unreliable, it says they open at 6am and every time I pass buy for a breakfast burrito i have to wait till 6:30. I thought things would change since the fire but i guess not, time to look for a better place
We love this place! Their portions are huge! I am not a fan of pastrami, but since trying my husband's pastrami burger and the DUI fries, I am in love.
They are friendly, fast and the food is A+++. We liked Dino Burger in La Puente, but Burger Zone puts them to shame! Anyone that visits El Monte needs to eat here!
I always love the food I get at Burger Zone. This is one place I always visit when I'm anywhere near here, even if I have to drive out of my way to do so.
It's the "Happy Hour Special"...

Not the "Special", which is what they call their regular burger "Combo"...

Attitude is mad poor...

Piece of advice, if a customer has to say "Happy Hour", please print that on your outside POP and on your Drive-Thru menu...casual customers can't read minds, bub...

Order took a while, so i wouldn't be surprised if they spit in the food.
Hate sitting near corner of the building. Afraid a drunk might plow through the building at the intersection

OK, I got really good pleasant service, with upbeat attitude. Wait until the crowd hits.

Bacon, eggs and crispy hash browns and a good strong cup of coffee. Toast was good and I like that they bring your butter on the side. Lotsa butter too.
This place has the rudest service ever... the lady taking my order kept cutting me off and kept giving me attitude..
I went there last friday order 2 of their summer special combos and 3 of the sumer special burgers plus 2 orders of chili cheese fries. First off went to the drive thru the girl doesnt let u begin to order when she starts telling u to drive up she will take it at the window. Ummm i havent had a chance to look at the menu so i panic and get the specials. The burgers where crap the fries were soggy i literally ate one as soon as she gave me the bag but i assume hey its just one theyre probably good...Wrong all were soggy. My sister and i ate one burger no fries cause they were crap and i ended up. Putting th rest.of the food in the fridge thank god i did not give it to my kids.. Fast foward 2 hours i start feeling nauseous I kid you not right at the same time my sister sends me a texts telling me what the hell did I feed her she doesn't feel well she wants to throw up. I ended up throwing away everything. People I don't know what happened I don't know if they changed owners I don't know if the staff changed but they use to sell good food not no more. So unless you want to get food poisoning don't go here.
Ready for a good meal? Stop by the Burger Zone and get ready to eat. I have been here few times and hope to be back soon more often. I found another spot to stop by when I am near by here again. The location is nice I recommend this place for sure. Don't forget the drinks!
Ordered some Menudo today to go. Homemade...Very good, large container with all the fixings and tortillas
New 75¢ fee for using debit or credit cards on orders under .00. So early bird special isn't much of a special after that. And make sure to ask for early bird special when order breakfast burrito or will charge you full price. Also, do not deny the free drink with the early bird special or they will charge you full price on burrito. Just make sure to look at menu prices and receipt to make sure you pay for what you want here.

Food, nothing to right home about but not terrible. The connivence of the location is what gets my business.

Service, friendly attentive, not bad but must make sure they read back your order. Mistakes happen
This is a cool burger joint! If you want an excellent juicy charbroiled burger then this is the place. Burger is tasty and the dressing gives it a good flavor. The fries are thick, great tasting and they give you a lot. There fountain drinks are unlimited. Customer service is excellent. The young ladies are attentive and make sure they give you all you need. Burger Zone has an extensive menu with lots of choices for breakfast, lunch, and dinner. They have varies specials posted on the windows. An excellent family environment.