Lee Nails
5896 Everhart Rd
Corpus Christi, TX 78413
(361) 980-1227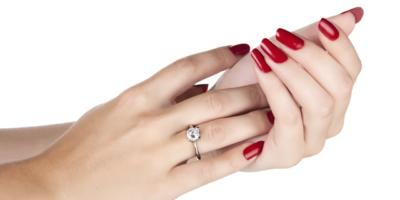 Hours
Mon

9:30 am

-

8:00 pm

Tue

9:30 am

-

8:00 pm

Wed

9:30 am

-

8:00 pm

Thu

9:30 am

-

8:00 pm

Fri

9:30 am

-

8:00 pm

Sat

9:30 am

-

8:00 pm

Sun

12:00 pm

-

6:00 pm
About
Come to Lee Nails to enjoy the high-end services at affordable prices, all of your tiredness and fatigue will fade away. You will definitely feel relaxing and comfortable. We assure your satisfaction and, more important, step into our salon and get home with beauty.
Lee Nails is dedicated to serve and value located conveniently in Corpus Christi, TX 78413. We are proud of being one of the best nail salons with thousands nail models, hundreds high quality products. All of our licensed specialists sincerely enjoy what we do and it is reflected in the loyalty of our clients. We promise individual attention and great value for all of our customers.
Indulge yourself with the wide range of affordable services offered by Lee Nails: Nail design including gel nails, acrylic nails, pink & white nails… as well as spa pedicures and professional waxing.
OUR SERVICES:
Manicure
Pedicure
Waxing
Massage
VISIT LEE NAILS
Call us today to schedule an appointment for your ultimate nail care experience. We pride ourselves on having a large team of professional nail and service technicians always on staff to best meet your needs!
Reviews:
I got a panicure, medicure, and my eyebrows waxed. I wouldn't go here if you're in a hurry. They only had 2 people and I waited at while before someone could work on me. They were very quiet. Didn't really talk to me.
My medicure was not the best. There's some bubbles and a little bit of nail polish off the nail, on my skin. So I'm not happy with that. I didnt see it until I left maybe they wouldve fixed it if I asked. The manicure was though so that's good.
My pedicure was better I have no problems with that. Also for that is pretty good.
She didn't ask my what shape I wanted for my eyebrows. They look fine but a little bit skinnier than I'd like and it was .
I won't get my eyebrows done here again. I can get those for and done better elsewhere. I might go back for mani / pedi because of the low price, but I'll probably try some other places first.
I was in town and needed a refill so I decided to go here based off the reviews. This a little hole in the wall place, but I have to say Joe did a job well done on my nails. They are not the friendliest here, but since I walked out happy with my services than I guess that's all that matters lol. for a gel refill is pretty inexpensive in my opinion. I gave this place 3 stars because of Customer service, I was not greeted when I walked in and waited about 30 mins to be seen, other than that I was very pleased with the finished product.
I was not please with this nail salon. I was charged different prices because I was not asked what serivices I wanted. I wanted a basic white tip set and a basic pedicure and they up charged me to the solar and spa. I was never asked if that was what I wanted. I was not asked on what shape I wanted my nails. My pedicure was about 20 minutes. The whole services felt rushed. I will not return to this place!