Plaza Azteca
1608 Village Market Blvd SE
Leesburg, VA 20175
(703) 779-3612

Sales Hours
Monday 11:00 AM - 10:00 PM
Tuesday 11:00 AM - 10:00 PM
Wednesday 11:00 AM - 10:00 PM
Thursday 11:00 AM - 10:00 PM
Friday 11:00 AM - 11:00 PM
Saturday 11:00 AM - 11:00 PM
Sunday 11:00 AM - 9:30 PM
Along with a Wonderful Dining Experience!
Welcome To Plaza Azteca Leesburg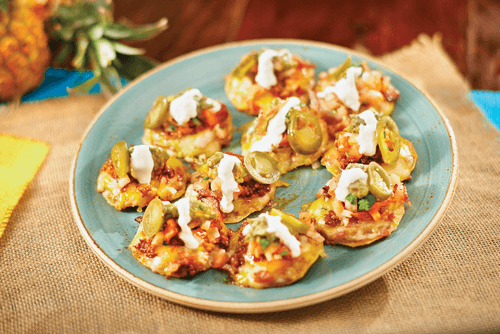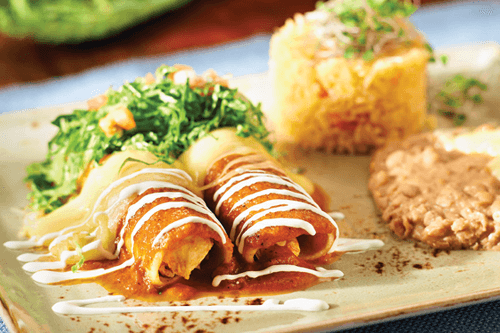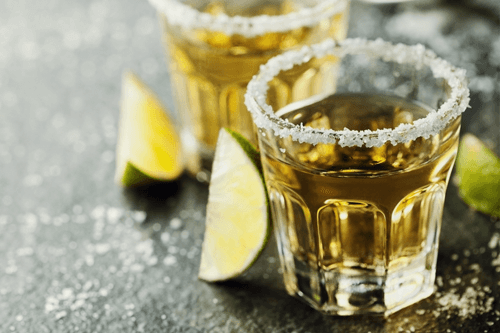 Plaza Azteca Leesburg serves the most authentic Mexican food with a wonderful dining experience.
Enjoy our exciting and delicious menu that will enchant and fascinate your taste buds. Special Mexican seasonings create the most tasteful foods and appetizers like our fresh, table-side guacamole. You'll agree that it is the best place for food, fun and margaritas. Come visit Plaza Azteca Leesburg where "Mi casa es su casa"!
Eat Together
Food is always better when shared with friends. Grab yours and enjoy an authentic Mexican dining experience tonight at Plaza Azteca Leesburg!
Plaza Azteca Leesburg utilizes the freshest, most delicious ingredients in everything we prepare for our customers.
Our Chef has mastered the preparation of Mexican seasonings for our most authentic Mexican foods such as our classic Enchiladas, Burritos, Quesadillas, Nachos and our signature platter, "Sizzling Fajitas". Providing a hearty meal and a wholesome workplace is the best way to ensure our customers leave happy and satisfied. Come share the flavors of Mexico at Plaza Azteca Leesburg!
EVENTS At PLAZA AZTECA LEESBURG
Whether it's sporting events, local events or national holidays, Plaza Azteca Leesburg will be celebrating. Come over and celebrate with us!
Margarita

Monday
Every Monday - All day long!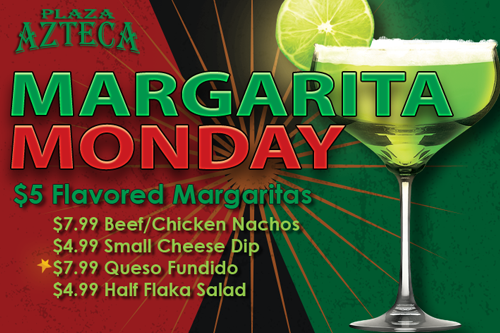 Join us every Monday for...MARGARITA MONDAY!
$ 5 Flavored Margaritas
$ 7.99 Beef or Chicken Nachos
$ 4.99 Small Cheese Dip
$ 7.99 Queso Fundido
$ 4.99 Half Flaka Salad.
Plaza Azteca

Happy Hour
Sunday - Thursday 2pm - 6pm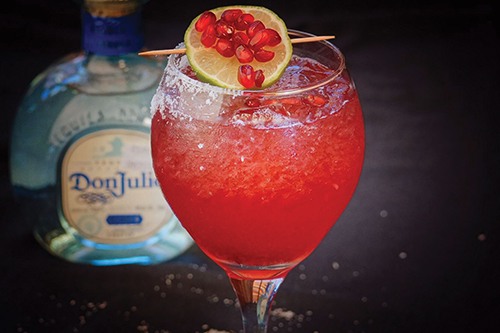 Join us for Happy Hour every
SUNDAY - THURSDAY
2pm - 6pm
Reviews:
Didn't expect much and just stopped in for a quick bite. Very pleasantly surprised by the service and the subtle favors. I had the fried, shredded beef chimichanga with white sauce. It was served with beans and rice. The rice was prepared with Jasmine rice which was refreshing as, after the spices, it wasn't dry and caking like most Mexican rice. The big surprise was the chimichanga. At first I thought it was a rather small portion, but I could not finish it! I asked for s side of their verde sauce for it and again surprised. VERY nice subtle sauce . All in all the food is much more complex and subtle than most and is a notch up from your average Mexican food joints. Prices are reasonable and the service was very attentive and efficient. Grab a bite here while shopping the area !
The food is OK, and the service usually is not OK. I've been there for happy hour a few times, and every time I arrive, it usually takes about 15-20 minutes for someone to come to the bar (even when there aren't any other customers in the establishment). The pre-made margaritas are not very good; they taste like sugary lime juice with water. The food is mediocre - every time I've gotten food there, I've received it while it was still cold.

The only reason why I go back is the drink specials during the happy hour.
Came for the margaritas which were fine, but we found a piece of raw? meat in our salsa. Our server did not seem too concerned with it she simply said ew and sorry and that was it.
We got there and no one was at the hostess station. The place wasn't packed. Made eye contact with a waitress who quickly turned the other way. We waited though because we were hungry. Finally we get seated. Takes forever to come take our order or get our waters. Waitress gets my order wrong. I don't say anything because I don't want them to spit in my reorder lol. Another waitress totally spills water all over the place. Waits at least 10 min to clean it up... then grabs a broom. Lol. People are tip toeing all around it so they don't slip. Our waitress barely tends to our table. Such bad service that I dont even leave a tip. What just happened?! Lol if you check the rest of my reviews, you'll see that it's not hard to get 4-5 stars outta me. Now I do miss TexMex and this didn't really make me happy but the poor, poor service is really what got me!.....

The guacamole was good though, so there's your one star.
Shannon's loss is felt. Food is fantastic. Some of the servers are great. Most are the worst we've ever seen. Look forward to waiting 30 minutes after asking for the check to be able to check out.
Fantastic mexican food, totally our go to after moving to Leesburg. Fajitas for 2 feeds my wife n daughter twice!!! And by far the most addicting n flavorful chips n salsa we have ever had.
Plaza Azteca is A-OK. No big complaints and my family and I have gone back there multiple times.

I grew up in San Diego, and my grandparents are from New Mexico, so I'm always looking for good Mexican food. The food here at Plaza Azteca is pretty good. Not great, but there's no real stand-out best-Mexican place that I've found yet in NOVA. So for the time being, Plaza Azteca will do.

The atmosphere is like many stero-typical Tex-Mex style restaurants. The service isn't bad, but it lacks enthusiasm. The servers just don't seem happy to be there. Again, not rude, not bad, just not warm and friendly either.

So like I wrote at the beginning of this review, Plaza Azteca is A-OK and my family and I will continue going back there to eat because the food is pretty good and makes an attempt at satisfying my urge for Mexican food.
Food is ok, service was terrible. Our waitress barely spoke to us and when she did it was one word questions. She couldn't tell me about the various margarita options so I just picked one. After an awkward meal because of her lack of customer service and a few messed up items, we received a unusually high bill for two people. She charged us for "jumbo" margaritas, one was .50. No prices are listed on the menu and we were never given a size option when we ordered.
The manager did end up reducing the bill for us but the service we received from the waitress plus messed up orders is what gives this a two star.
March 29, 2018 visit.

Little disappointed this time - burritos looked good, but were just not very fresh tasting - was just missing that freshly prepared and not much Mexican sausage taste this time - not very good overall. Had the San Jose burrito.
My family and I stopped in for a late lunch yesterday. Prices were amazing!!! Also... the have white queso. The meat had flavor and so did their rice. We will definitely be returning!
If you love spicy food like I do then you must try there specially made green salsa, it will rip you a new one but it's delicious!
Food is okay I mean it's Mexican food they all are kinda the same but would not recommend getting a draft beer here got a Miller lite and so the bubbles in it so I thought to myself oh joy it's not flat got it and had three sips and it tasted rancid just a heads up folks get a bottled beer if you go here
Always a good place to eat. They make fresh guacamole right in front of you. My wife usually gets a bowl of that and adds jalapeños to it. The queso is a white queso, and is very good! I usually get the Texas fajita. Nice environment. Plenty of tvs and 2 gigantic televisions. Great for watching the game.
This place as such a wide variety of food! My father is from Mexico and we love to have our monthly dinners here together. The fajitas are definitely my favorite and you can't go wrong with them!
If I could give this zero stars I would. Food was terrible. Atmosphere was nice, but every word echoed - including the screams of children. I had my kids with me and had to make sure they spoke softly so we could avoid the dirty looks from patrons. Just about every item on the menu was smothered in "queso". The stuff tasted like a Kraft Mac & Cheese powdered sauce packet mixed with liquid. Disgusting. Worst queso I've ever had. I could have enjoyed the rest of my meal if that crap wasn't all over my plate. I had about 2 bites and gave up. 2 adult meals and 2 child meals uneaten, for .

Negative.
Good morning - I typically don't write and give feedback like this. If I've gotten poor service, I decide to just not go back to the establishment, but I wanted to share our experience.

My son and I live in Ashburn and we were coming through Leesburg last night, on our way home from a baseball game in Winchester. We played two games, first one starting at 11am and the second at 4pm, he's 18 and plays for one of the local Legion Teams in the area. On the way back home, we stopped in the Villages of Leesburg for dinner. We've never been to Plaza Azteca, so we came in because we could probably catch the Nats game. Here are some things that happened in your restaurant:

- we sat in the bar area after asking the host if they served dinner there, he said yes
- sat for over 5 minutes at a table, two servers/bartenders were behind the bar, no acknowledgement
- I walked up to the bar and asked if there was table service, server said yes, came out with menus, took drink order
- drinks came
- had to go back to the bar and let them know we would like to order
- ordered food, it came, no tortillas for our fajitas and our carnitas, had to flag someone down to request
- got tortillas 5 minutes later, food now a little colder than it was 5 minutes ago
- never had anyone come by to see if our drinks needed refill or if I wanted another margarita
- had to ask for the check
- tipped 15% on my .00 check and felt bad about it, should not have left anything more than 5%

My son said, the food was good but the service was bad. He asked how they could stay in business?

After he said that, I looked around at the other restaurants that were really busy on this gorgeous night/day. I told him that's why some places go out of business. It was not busy at your place last night, and now I know why.

Thought you should know. We won't be coming back, and unfortunately, we'll let others know of your poor service and the lack of interest you all have in paying customers. We have a choice.
Best of luck,
GR
grosales@comcast.net
I love this place. It's consistent and is easy to get a table. They do a great job keeping it clean. This chips and salsa are great.

My favorite dish is the carne asada tacos.

The lunch staff is fantastic. I go here 3-4 times per month.
I like Plaza Azteca but not this location

The food is always greasy and cold. Dirty bathroom.

The staff is rude and oblivious but more attentive than the manager.

This is the weak link in the franchise; go to Sterling.
OK food. It's definitely Tex-Mex, not Mexican. The only thing that none of us liked was the cheese sauce (it's not queso). It's on a lot of their dishes and was pretty disgusting. Without the cheese sauce the food was really good and flavorful. They do skimp on the real shredded cheese which is a huge disappointment. My oldest son had the fish tacos, and he questioned the lack of cheese as well.

You get a side of either beans OR rice. First Tex-Mex place that I've been to that doesn't give you both. If you want both, it's extra.

Probably won't be back as I've had much better Tex-Mex food and the service here was very slow with hardly anyone in the restaurant.
Decent food and decent atmosphere. I prefer Guapos and Rosa Mexicana. I'm not sure if I would return or not experience was pretty forgettable.