Sunrise Caribbean Restaurant
5329 Georgia Ave Nw
Washington, DC 20011
(202) 291-2949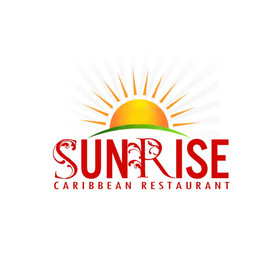 Hours
Mon

11:00 am

-

10:00 pm

Tue

11:00 am

-

10:00 pm

Wed

11:00 am

-

10:00 pm

Thu

11:00 am

-

10:00 pm

Fri

11:00 am

-

10:00 pm

Sat

11:00 am

-

10:00 pm

Sun

12:00 pm

-

8:00 pm
Reviews:
I am a first-timer and late to learning about the "Sunrise Caribbean Restaurant." The customer service was impeccable. The owner/staff make you feel welcome and a part of the Trinidad community. I ordered a chicken bowl and the jerk chicken was perfectly seasoned. I like my jerk chicken a bit more spicy, but I understand that the restaurant may want to cater to an American palate.

The only thing was missing was the "Roti" and I asked... and the owner mentioned that he didn't have it today. I hope that the owner will start carrying the Roti by the my next visit :).

This restaurant is a nice welcome addition to the area.
Having been a fan of their original location (#1) at Union Station, I can't help but be stoked over the fact they've graduated to an actual brick and mortar. One could argue that they were too popular to remain in a food court, but I think that was really part of the charm. I'd still come here in a heart beat, especially given all they have to offer.

To me, the food is still fabulous. Some claim they have fallen off slightly with the flavors but like anything I think that really depends what one orders. The menu is split into two main sections, vegan and non-vegan. The food is largely Caribbean fare, which I can get behind pretty much at any time and any place.

I'll start with the obvious: the vegan dishes. The mock curry chicken is super flavorful and tastes like the real thing. I prefer it served over the rice and beans combo. Collard greens is still a hit, even though it tastes like there is meat in there. Order any, if not all of the paratha dishes and rock a double if around on the weekends. Vegan mac certainly looks the part, but I always prefer the real thing because .... cheese.

The animal part of their menu is ridiculous. The seafood options are vast, but I recommend their red snapper, preferably grilled and served over rice. The stew chicken is ridiculously good, perhaps my favorite dish in the house. Whatever they're using to make the gravy that is coated with the chicken is crack-like. I would venture to say the goat dishes are good, but more difficult to eat because of the bones.

If there is any strike to the biz, it might be the customer service. I remember the previous incarnation of Sunrise was full of smiles and relatively helpful attitudes. These folks aren't mean per se, but they not as warm as I would have hoped.

No matter, I still look forward to my next visit here and am hopeful to try the rest of the menu.
We had a catering order & all 8 of us were not satisfied. Regardless of the different orders they all looked the same, saturated in a Curry like sauce that was not remotely close to an island Gravy.

Me & two other Vegans were pretty interested before-hand as the menu displayed a variety of plant based entrees. Again, different orders prepared & tasted the same. Another issue - 5 items that were ordered was not available at pick up.

One of my co-workers who makes Oxtails in her sleep was adamant she was eating something far from the cattle norm, perhaps Goat she thought. I stayed in my Vegan lane & allowed others to share that debate...it was slightly interesting.

Nonetheless, although we were appreciative for the luncheon as a collective, we did not enjoy the food. I can't say for sure if I would make the effort to visit in house.
Came here the the other day, it smelled good even from the outside lol. I ordered the oxtail w curry peas n potatoes, n baked mac n cheese. It was bombb. Most definitely will be back. Good service as well
I tried the curry chicken paratha. It was excellent. The owner is very friendly. Give it a try today.
Ok, so I cheated. I've never gone here physically, can't even really picture where it's located, but I ordered through Postmates. Sidebar: Quick shout-out to Postmates. One of the items I wanted, the Curry Green Beans, wasn't available so the driver texted me to ask if I wanted a replacement or a refund. I definitely feel like that should've communicated from the restaurant and not him but I'm glad it happened either way.

I ordered the jerk chicken with cabbage, rice & beans (and requested gravy on the rice & beans), replaced the order of green beans with lentils, and coco bread.

Either they don't make gravy or they just forgot because there was none on the rice & beans. I wish they had added something to them. The flavor was there, slightly, but they were a bit dry and I could probably count the beans in the vat of rice. This made me appreciate the last minute change to the lentils. They were well seasoned and cooked and, simply, yummy. My favorite item was the coco bread. Not that everything else was bad, the bread was just that amazing. So much so, I didn't get a pic because I immediately started eating it. The chicken was good, plentiful, and I'd get it again. The cabbage was ok - not amazing, not bad either.

Overall, it definitely did the trick and with the portions given, I was able to have 3.5 meals out of this one. Writing this review is actually making me consider placing an order right now.
The only reason this place gets four stars honestly is because of the customer service. Also, since expanding and gaining momentum the food doesn't have the same taste of love that it did a couple years ago. Probably because of the fact that they're expanding (second location) but you can't beat the vegan options they have here especially if you're a Caribbean food lover! They have vegan curry, vegan jerk, and on my top three for the most amazing vegan Mac and Cheese I've ever had! Their meat options are just as good, probably better to be honest! When I was eating meat, I would say that the oxtail and the jerk chicken were the best two options! The curry chicken was okay but man their jerk sauce is hitttingggg! Again the only reason they get 4 stars is cause of the customer service which I can't even be that mad at since it's a great place to hang out and eat. I just felt a bit irritated more than once when I've been here. But obviously I keep coming back so that's saying something!
What is the point of offering your cuisine on apps such as Yelp/Eat 24 and UberEats if you're NOT going to check your orders? I placed an order using the Yelp app about 30 minutes before arriving at the restaurant. I traveled in the pouring rain expecting to get some good Caribbean food. What did I get instead? Attitude. And lots of it.

My friend and I walked in and it was a good 5 minutes before anyone even said anything to us. Oh, they saw us. Looked us right in the face, and kept right on with their personal conversation. Mind you, there were only two other patrons in the restaurant and they were seated and eating... so the joint was far from busy. Eventually the guy said he would be right with us. It was another 5 minutes before he asked us what we needed.

I told him that I had placed an order for pick up on Yelp. He replied, "Yelp? We don't use no Yelp. Who uses Yelp?" (Umm... a lot of us, apparently). Then he mumbled something about them using Eat24. I showed him my confirmation email, and asked him to check on the status of my order. He checks an iPad behind the counter, with my order waiting on it, and says "Oh, we never confirmed it."

No problem, mistakes happen. So I asked him about how long it'll take to fulfill my order. He then starts giving me a list of food items they've run out of... it ended up being practically half of my order. Moreover, his impatient and rude tone of voice made me feel like he had other things he'd rather be doing than getting money for his business.

Fed up with the negligence and flat out rudeness, I asked him to cancel my order. He flippantly replies, "I can't cancel nothing if we ain't confirm it." I reply, telling him to do what he needed to do to ensure that my card wasn't charged, since we never received our food.

It seemed like what I asked went in one ear and out the other, so I left and immediately called my credit card company to block the transaction. I also called Eat24 but no one responded. Eventually I filed a complaint online with Eat24. I don't know what will come of it, but I do know this... I will NEVER patronize that establishment again.
Since I was on this side of town, I stopped by here on a Sunday for carryout dinner. The seating is limited to a few tables. Street parking was easy.
I ordered oxtail with side of peas & rice and mac & cheese, and jerk chicken with same two sides. The food was good; service was prompt. I would give it a 3.5 overall.
Wow. This was the worst meal I've had in a long time. Literally just got my uber eats order. I ordered goat bussupshut, I received three tough boney oxtails and flavorless potato and Chana curry. I'm glad Uber is refunding me for this meal. I ordered a patty, hoping this could be a snack while I waited to order dinner(wasn't going to waste calories finishing the "curry goat"), it was dry and flavorless. I haven't gotten to the sorrel yet, I'm afraid to try.
I ordered a large oxtail with callaloo and steam vegetables. The oxtails were very tender but lacked flavor. The callaloo was extremely over cooked and mushy and also lacked flavor. The steam vegetables were good. The reason why I'm giving them 1 star, despite the lack of flavor, is because of the cost. The menu stated the oxtails were but I was charged . The lady directly behind me also ordered oxtail and the older lady stated they would be ready in 5 minutes. While I'm waiting for the Dread to figure out how to change the receipt paper the older lady said charge the other customer for her wait. What?! The other customer LITERALLY was seated and eating before I was able to pay and get a receipt. Smdh
Nope. Nope. And Nope. After spending the day at the Museums in DC we decided to check out this restaurant after reading all of the great reviews.

Uhhh, did we pass the "real" restaurant because what we walked into was nothing like the Yelp reviews.

When we walked in, our noses were immediately welcomed with a strange smell. The kitchen was a complete MESS!! The food displayed looked dried out and old!

After spending about 45 seconds inside, we knew this was NOT a place we wanted to eat from.

There are better restaurants around because this wasn't it!
We enjoy the goat toti, beef patties and pound cake but more times than not they are out at least one every time we order. I get the call asking to substitute. Let me add that when they call they are very rude. When I was taking a moment to see what my son wanted instead man felt a need to tell me how busy he was. They really need to take the time to just indicate sold out to avoid wasting the customer's time and having to make a call. Today is the second time I ordered on Uber eats, waited over an hour and the restaurant cancelled my order. The excuse given to me by Uber eats is the restaurant said they were out of the item I ordered. Then why is it still available on Uber eats for me to order again instead of saying sold out?? Why did the restaurant except the order?? Why did the restaurant cancel the order over an hour later?? I was a regular customer. My son enjoyed the food so I ordered about once a week. I will never order from here again in person or through Uber. Disrespectful and too much of a freaking hassle!!!!!!!!!
Important!! DO NOT ORDER THROUGH YELP, BECAUSE THEY DON'T USE YELP! I placed an order and they told me they didn't confirm my order, I told them my card had already been charged ... told me to contact Yelp. Had to pay again and prices were higher than menu prices listed. Did get my money back through yelp later for my first order.

The good part is their food is bomb!.( I hope people still use that word) Try their tofu, it's what I get everytime now. U wont believe the taste.
Sunrise Caribbean stands out from the surrounding businesses with its yellow painted storefront. That was the first thing we noticed. After Sunrise was open we went straight to the food! The service was top level. We had a perfect trini breakfast/Sunday meal. Bake & Salt fish, pelau, aloo pie, chicken, etc etc

Note: This was for a special brunch event so I'm not sure if the menu items are the same during regular hours.
I love going to this place. I just wish they'd update the hours here. I think they're closed on Mondays . I try to go here sometimes on Mondays I'm off & they're closed. Really good food. A piece of home . I love the fish here, and also their doubles are pretty tasty.
Roti skin was decent. Curry chicken with the chana and potatoes was flavorless...lacked spice and super watery. I have failed numerous times in my quest for a "decent" roti shop.
Walking into the cozy, sunshine-yellow interior of Sunrise Caribbean Restaurant, I knew I was in for a good meal.

The restaurant has only 3 or 4 tables, and the food is served cafeteria-style, with coolers on the side full of drink and dessert options. After a quick glance over the menu, I settled on the jerk chicken with sides of mac & cheese and fried plantains (). The person who took our order was, as others have mentioned, on the sassy side, but a nice guy. Even though they were out of plantains, he told us if we waited a couple minutes, they could fry some up for us.

The jerk chicken was slightly charred, slightly spiced, and had some heat - an alluring flavor combination. The fried plantains were so good! Totally worth the wait. My friends, who are vegan and vegetarian, ordered the vegan stir fry and curry chik'n with sides of fried plantains and collard greens and really enjoyed their dishes.

I also grabbed a slice of cake, which came out to or so. The cake tasted and looked very, very similar to the Costco red velvet cake, which costs for the whole cake. (I do like Costco cakes though, so I enjoyed the slice, even after realizing it was not homemade.)

The staff were friendly, and we left saying we'd definitely have to come back again some time. Sunrise Caribbean may be a trek up from DC city center, but it's worth the trip for vegans, vegetarians, and anyone looking for a well-priced, filling, soul-satisfying meal.
Amazing vegan options. Will be back forsure. My son loved the vegan mac. I loved the customer service. The food is seriously so delicious.
I never realized this place existed and upon learning that they had Doubles. I had to visit.

So one Sat. around lunch time, I came by for Doubles but found Sunrise to not be shining. It was closed. I shrugged it off, because things happen and Crown Bakery is a block away.

It was another Sat. in which I finally was able to try Sunrise's Doubles. It was kind of crowded and I was worried they wouldn't have any because it was a crowded Sat. evening and they did. The Doubles were really good. Much better than the place in Langley Park. So good I wanted more, right then and there but I was at home. Reading more of the menu and seeing the vegetarian and vegan options I had plans to make this my spot.

Fast forward a couple of weeks, I come by on a rainy Friday at around noon for Doubles and they don't have any. That is really all they had to do. I was more than disappointed that they didn't have their "bread and butter." I understand if it was a Monday-Thursday thing but this was a Friday for lunch. No vale.

Instead of going to Crown Bakery like I should have done in the first place, I ordered Stew Chicken with Cabbage and Rice and Peas with a Sorrel. The Sorrel was amazing. I would love to get a couple of Doubles and one of their Sorrels. The Stew Chicken could have shut me up about the Doubles but it didn't. It was pretty average.

My lunch with 3 sides was pricey and the portions were good but the taste was only aight. The sorrel was great but it's too hard to get Doubles here.