Yofresh Yogurt Café
4642 Broadway
Allentown, PA 18104
(484) 866-6464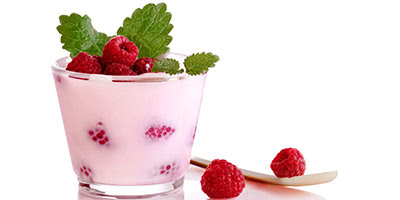 Hours
Mon

12:00 pm

-

9:30 pm

Tue

12:00 pm

-

9:30 pm

Wed

12:00 pm

-

9:30 pm

Thu

12:00 pm

-

9:30 pm

Fri

12:00 pm

-

10:30 pm

Sat

12:00 pm

-

10:30 pm

Sun

12:00 pm

-

9:30 pm
Great place for a fresh frozen yogurt. Comes out creamy and the toppings are fresh as well. Not sure how they rotate flavors since I come here only a few times a year but quality wise it's good.

Best in the LV area for sure. Price, it's average for the area. They are busy too especially during the late afternoon. So be prepared to wait a bit. It's worth it though.
We came here after an incredibly underwhelming Mother's Day brunch. So glad we came, even though we had just been here yesterday. The cake batter flavor is delicious, the strawberries are super fresh and the service is excellent. This place saved our Mother's Day! They also gave us a 50% off because of our holidays. I love this place. Thank you to the manager for such a good idea to celebrate the moms coming in.
They had a 3 ingredient frozen custard. I believe it was banana, apple, and sugar. Dairy Free. I stopped with a bunch of people and assumed I wouldn't be able to get anything as I am dairy free. Nice surprise so I had to get some.
I am gluten free and dairy free and I was able to choose between three different flavors of sorbet. All were delicious. I was able to find some toppings also. Definitely would return if in the area!
friendly owners and staff, many flavors and an unrivaled variety of toppings! This is the best frozen yogurt place I've been to.
Went here on a cold winter night w/ a friend & her 2 kids (12 & 10). The place was packed! With good reason, too! Great variety of very good flavors, not too melty, not too hard. Didn't look or taste artificial. Overwhelming plethora of toppings. So many that you might not even "see" all of them on your first pass! Seriously!

Cute little seating area (long, shared booth and little stool "pods"), and bright, funky decorations add to the celebratory atmosphere. Staff is genuinely friendly, helpful, and nice. Go ahead, try a sample! They generously offer them! And, with good reason - so many flavors to consider!

The price is on par with other froyo places, but the variety, quality, service, & ambience are far above the crowd. They do have a "frequent buyer" card, too!

I wish I lived closer, as this would be my local after-dinner spot! Maybe it's a good thing I live far away...
Like many in the Allentown area, I'm suffering from an addiction. A Yofresh addiction. This is hands-down my new favorite place in the Lehigh Valley. With Yofresh's self-serve concept, the combinations of fro-yo creations are endless. If I'm in the mood for a lighter treat, I opt for the country vanilla fro-yo with fresh strawberries, blueberries, pineapple, raspberries and kiwi and a dollop of sugar-free hot fudge. If I'm craving a heartier helping, I go for a blend of the peanut butter and cake batter fro-yo with Butterfinger chunks, brownie bites, mini-Reese's Pieces, peanut butter sauce, marshmallow topping and whipped cream. Or for a fresh & fruity treat, try the watermelon sorbet or mango tango (or even a swirl of the 2!). The combinations are endless!
i was there a lot of times now?i hope back too yofresh you rock???
jonathan rosenfeld breinigsville,pa 18031
DELICIOUS, but EXPENSIVE!!!

Walk in, it's bright and cheery. Girls who work there are a delight! They MAKE you taste it before you buy it.. refreshing!!

Yogurt was tasty, especially for fat free. Smooth and cold, just the way I like it. Did NOT taste artificial.

The toppings were a plenty!! I'm on a health kick so I did mango, but they had tons of choices. Hard, soft, hot, cold.

Then I weighed it.. now I did not fill the cup up.. .25?!?!

I understand it's delicious and the toppings are fresh, but Ice Cream World has fat free soft serve ice cream for HALF of that (and more in a cup!!).

It was a nice treat, but NOT somewhere to frequent due to the price.

Put it this way.. the frequent reward card was for off after a certain amount of time. cha-ching!
Some of the best yogurt in the area they usually have a good variety of flavors and toppings. Not much seating inside, but it's a nice atmosphere. Friendly staff.
LOVE this place! So delicious! Perfect for a hot summer day. My favorite part in the bottoms bar - crushed waffles, cookie crunch, pretzel pieces, etc. I've never seen this anywhere else.
I have been to like six different self serve yogurt places in three different states this year and this one is my favorite. Three things that make a difference: 1. they have the right toppings, for me that's a variety of nuts and plain old chocolate chips and whipped cream. I'm not into mochi yet...2. The yogurt is firm and isn't melting as soon as it is dispensed. and 3.-The staff is extremely friendly. When my husband and I got there after closing on a Sunday night, they let us in without hesitation. It may help that both times that I have visited, there has been an "adult" present on staff, or just good hiring.
As someone who was super upset that his town was lacking a fro yo place, i can now say i am over the moon because we have 4 near my house, and yo fresh definitely takes the cake for best one! It has a bunch of flavors, and they always switch them out for new ones. They have the most toppings by far, and they are all amazing. And the staff is awesome! Not only is it a great place to get yogurt, it is also a great place to hang out!
First time I went to YoFresh was after dinner with my fiancé. She was in the mood for dessert so we though we'd try YoFresh out. Blown away. The place was bright and fun the prices awesome and we ended up returning 2 days later for more. Recommend this place to everybody
Friendly staff, much more "family" atmosphere than some other yogurt places, great flavor selection and owners who give back to the community. Yum yum!!
9/10 - First visit today. Recommended by friends, justly so! We were greeted immediately at entering by a young man who asked if this was our first visit. So, he walked us through the procedure; citing small and large cups and indicating it made little difference since our selection would be weighed at the register. Selections were numerous and we soon found out that there were three at east station with the center lever being a mixture of the other two. There were "dry" sides by the cups and our host said most folks put them on the bottom prior to pouring the product. Wet sides (and there were plenty) were under a salad bar covering as you went toward the register. Selections average about 3.5 - 4.0 each. I was also advised quarts are available prefrozen at or fresh to draw your own. The product was excellent but must be eaten slowly to prevent "brain freeze", customer service outstanding and cleanliness the same. You will not be disappointed!